PROPERTY AND EVIDENCE
Property and Evidence stores property from criminal cases, safekeeping and found items. The Property and Evidence section works directly with the Detective Division and located at 4201 East 72nd Ave, Commerce City Colorado 80022.
Please note the entrance to Property and Evidence is located on the west side of the facility off of Colorado Boulevard. See the below map for the entry location.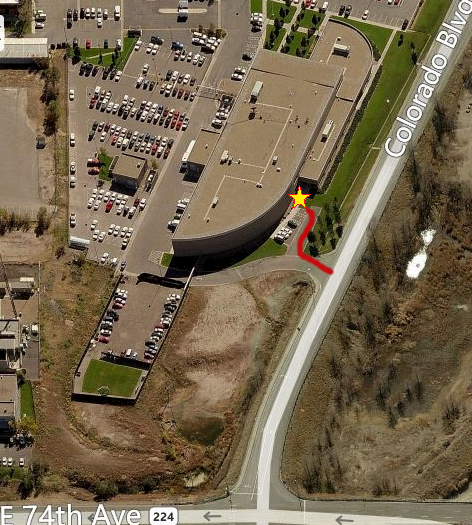 RECOVERY INFORMATION
To claim property being held by the Adams County Sheriff's Office, please call The Property and Evidence section to inquire or to schedule an appointment.
All property returns are subjected to law and case status before return. Property not claimed within ninety (90) days is subjected to disposal.
Property Recovery Form: click here
CONTACT INFORMATION
Property and Evidence hours are Monday, Tuesday, Thursday, and Friday, 10:00 AM to 3:00 PM
Property and Evidence is CLOSED Wednesdays.
Please call 720-322-1299 for appointments.